Extremely Accurate Psychic Readings & Exceptional Healings by Tamalyn
1- 866-826-2596 (toll free - also 10 minutes Free with 60 minutes purchased)
ACCURATE.... EMPATHIC.... INTUITIVE READINGS
Move your LOVE LIFE Forward....
Get a LOVE Healing
Tamalyn's empathic insights can help soulmates persevere through tough time or rocky times in a relationship. As a healer, she can also remove negative energy in a relationship, facilitating positive change. Many times a controlling third party or person can have devastating effects on a romance or relationship... With her insights & healing energies, Tamalyn, can aid in the removal of that person causes trouble in a relationship. She can help you with spiritual insights in all aspects of your life and help you with your spiritual growth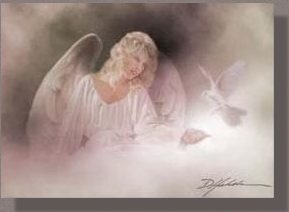 Previous Feedback on TAMALYN'S Healing Energies:

"A must experience for those who are trying to evolve Spiritually. I felt that my relationship will be better-off for the call. Her mediumship is extraodinary & seems to be highly developed. HEALING!"

"JUST AMAZING! I am so grateful i found this woman...she is a special lady with extraordianry gifts... She is a must call if you have any relationship issue..thanks so much Tamalyn!!" .........

"On a wing and a prayer, And through your lifetime She will always be there. A guardian Angel Who will guide what you do, Her heart filled with love Sent to watch over you" ............

- "This was a very Great Pleasure Tamalyn, Far more than a run of the mill online-psychic. This woman has the abilities and knowledge of a true Healer. Thank you very much!!!!!!!"
Read more testimonials about Tamalyn's Readings & Healings

Tamalyn is also an empathic, clairvoyant psychic reader. She specializes in relationships, both functional and dysfunctional.
Tamalyn is a "Long Distance Psychic Surgeon". She is able to clear the negative energy from your aura and faciltate positive changes in your life. She has worked extensively with Archangel Michael, Uriel, Rafael and Gabriel in clearing negative energy from the planet.
She has over 9 years helping people improve their lives. At the Berkeley Psychic Institute, she completed the Clairvoyant Training Program and several years of psychic healing.
More Read testimonials about Tamalyn's Readings & Healings
Appointments can be made with Tamalyn at 1-866-826-2596 or 1-866-TAMALYN (toll free). Please leave a message with your phone number if Tamalyn is not available. She usually works in the mornings and the evenings. Also can order reading online Her reasonable rates are $1.99 per minute or $99 per hour (10 minutes Free with 60 minutes purchased). Mastercard & Visa Accepted (Also accept American Express, Diners Club and Discover Card, but prefer Visa or Mastercard).
Order a Reading/Healing Visit Healing Hands Bookstore
E-mail Tamalyn: tamalyns@sbcglobal.net
2007